Rocky Mountain Rescue Coveralls
These coveralls are manufactured with the Rescue community in mind, they are not utility coveralls modified to serve the purpose of rescue coveralls. They are available in a 7.5-oz poly/cotton.
Rocky Mountain Rescue Coveralls:
*1 chest radio pocket *1 zipper arm pocket with pen pocket
*Through pockets to inner clothing *1 chest zipper pocket
*2 angle cut side (hip) pockets *2 thigh cargo pockets
*Velcro wrist closures *Zipper ankle closures *Elasticized waist
*1" 3M Scotchlite™ reflective trim around the arms legs and two vertical back stripes.
*Action back *Front zipper
*Choose from sizes S, M, L, XL, XXL, etc. (there is a 10% extra charge for tall models and sizes XXXL).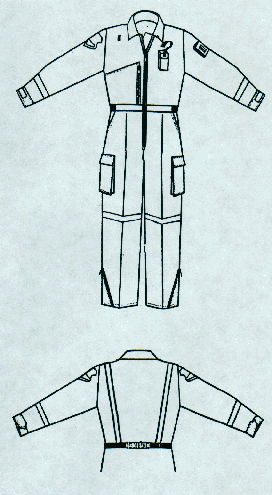 *XXXL and above and specialty orders will be done buy quote
*We offer sizing coveralls for the fitting
Options:
-Shoulder patches sewn on for no extra charge.
-Silver reflective tape, cargo pocket flaps $3.00 per set.
-Silver reflective tape, front zipper flap $3.00 per set
-National flags $1.50
Colors available:ORANGE
*Pricing Subject to change due to market conditions*
Price $107.95
97-RMR-01
Poly/Cotton coveralls, Small-XLarge
Shipping & Handling extra
Minimum orders of 10 units apply
---
---
This section came On-line March 01st 1998 and was last updated March 01st 1998
This Page has been Created By Ryan Smith of R.K.S Web Creations, Cowichan Bay B.C© and is Maintaind By Ryan Smith of R.K.S Web Creations
ALL PICTURES, TEXT AND OTHER INFORMATION POSTED ON THIS PAGE IS SOLY THE PROPERTY OF ROCKY MOUNTIAN SEARCH AND RESCUE SUPPLY© AND CAN ONLY BE COPIED WITH THE WRITTEN CONSENT OF ROCKY MOUNTIAN SEARCH AND RESCUE SUPPLY©