ROCKY MOUNTAIN SEARCH & RESCUE SUPPLY'S
CANADA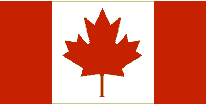 LINKS PAGE
National Groups:
National Search and Rescue Secretariat- works for the advocacy and continued improvement of Search and Rescue (SAR) services in Canada and beyond.
Search & Rescue Volunteer Assoc of Canada (SARVAC)- To save lives by fostering, coordinating and encouraging excellence in Volunteer Search and Rescue organizations in Canada
Civil Air Search and Rescue Association (CASARA)- Canadian national volunteer air search & rescue organization that assists Canadian Forces with locating missing aircraft and other SAR emergencies.
Canadian Coast Guard- Headquarters.
Canadian Coast Guard- Pacific Region.
Alberta:
Red Deer Search & Rescue- The objectives of Red Deer Search & Rescue are simple; provide trained personnel to search and render aid to a lost victim.
Calgary Search and Rescue Association(CALSARA)- As the Past President I am naturally biased towards them as I feel they are becoming a Premier SAR Team. CALSARA is a Ground Search & Rescue team who is celebrating five years in 1998.
K9 Search & Rescue Society- Working and training in the Yellohead/Edson SAR region to provide The best canine and ground search teams.
Northern Alberta Wilderness Search and Rescue Association (NAWSAR) - volunteer, non-profit, association of dedicated dog handlers. Certified by and registered with the Royal Canadian Mounted Police (RCMP).
Search and Rescue Alberta- SARA is an association of search and rescue organizations from the Province of Alberta.
RCMP Civilian Search and Rescue Service Dog Program, Edmonton.
Northern Alberta Aquatic Rescue Society Edmonton- Edmonton
Edmonton Regional Search and Rescue Association- Edmonton, One of our foreign teams located up north, (Hi Daryl):-)
Eastern Slopes Mounted SAR- This site provides information on the Eastern Slopes Mounted SAR group that is based west of Calgary, AB. The group specializes in mounted SAR.
British Columbia:
Search and Rescue Society of B.C. (SARBC)- Land search and rescue, overhead search management research and development, special services unit.
Victoria Search and Rescue- Established in 1986, Victoria Search and Rescue (VICSAR) is an Urban Heavy Rescue Unit made up of dedicated volunteers that provide emergency support to the people of Victoria in conjunction with the Victoria Public Works Department and the Victoria Fire Deparment.
Surrey Search and Rescue- The Surrey Search and Rescue team is a registered non-profit society devoted to assisting in the recovery of missing persons primarily in South West British Columbia.
Canadian Coast Guard Comox MCTS- Provides coast guard marine communications, MCTS services, vessel traffic services, weather, search and rescue.
CCGA Unit 38- Long Beach, Vancouver Island.
CCGA Unit 08- Delta.
North Shore Rescue- A mountain search and rescue group based out of Vancouver.
Prince Rupert Rescue 15 SAR- Prince Rupert.
Ridge Meadows Search & Rescue- Maple Ridge.
http://www.sfu.ca/sarex98/rmsar.htm
442 SAR Squadron Military, Comox.
Manitoba:
New Bruinswick:
NB Ground SAR Association- The Official Home Page of the New Brunswick Ground Search & Rescue Association. The group is comprised of representatives from the provinces twelve GSAR groups this site contains full information on the association.
Tri-County GSAR- The Official site of the Tri-Country GSAR a volunteer group serving Albert, Westmorland and Kent county's of South eastern NB.
Newfoundland:
103 Search & Rescue Unit 9 Wing, Gander.
Nova Scotia:
North Shore Ground Search & Rescue
James Camron (Personal Page)- Pictou County Volunteer Search and Rescue- This page is dedicated to search and rescue volunteers.
Ontario:
Northwestern Ontario Air Search And Rescue Association- group of volunteer pilots, navs, spotters, and ground crew who are trained to conduct aerial searches.
Ontario Volunteer Emergency Response Team- ground search and rescue team based in Durham region, Ontario. Search management, grid searching, paramedics and search dogs (live and body recovery) resources made available to local police.
Underwater Search And Rescue Unit 9 (Niagara Region)- Our unit specializes in Police Rescue dives, evidence recovery, and underwater bomb disposal. We are also the host of the ESDA.
Sault Search and Rescue, Sault St Marie.
Prince Edward's Island:
N/A
Quebec:
Pointe-Clair Rescue Unit- For more than thirty years the Point Clair Rescue Unit has been providing the community with volunteer emergency services.
Saskatchewan:
Territories:
N/A
---
This Page Has Been Compiled and Created By Web Treker Computer Design